We are enthusiastically looking forward to 2016 and all the possibilities it holds, and hope you are too! With that in mind, we have some great news about a new programme we have been putting together for some time, and we think this is the perfect time to let it out of the box!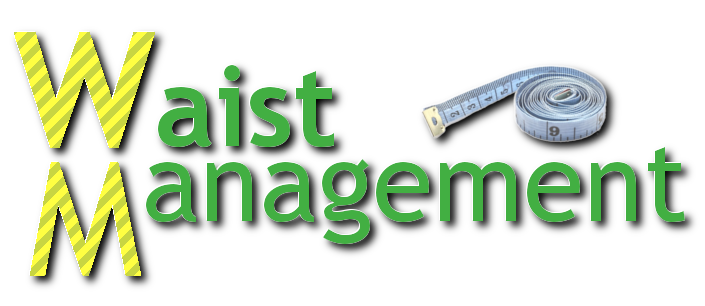 Waist Management is our brand new Fat Loss programme, which we believe is one of the most effective methods of fat loss currently available. It focusses on your waist, not your weight. By building up your lean muscle mass initially, instead of just losing fat, muscle and water as is usually the case with regular diets, and then using the latest in Protein Peptide Technology to promote fat loss while retaining muscle mass, you will lose centimetres first, then kilograms. And with our ongoing support you'll find it easier to keep them lost!
Click HERE to read more about it.
Call us today on 0800 366 345 to begin your journey to fat loss!
Welcome to our new premises!
As you may know, we moved into our new offices late last November. There were all the expected teething problems and occasional hiccoughs, however we are pleased to report we are now well and truly settled in to the new premises. The new address is:
Level 2, Thorndon Rise Building
95-99 Molesworth Street
Thorndon
Wellington 6011
That's right, we are literally 30 seconds walk away from our old office! You are more than welcome to drop in to see the new place and enjoy a cup of tea. On street council parking is still available right outside the building, and we are just across the road from the Thorndon New World. The office is now fully wheelchair accessible – just give us a quick call if you need any help with the chair lift or elevator.
Phone Consultations
Another service we are expanding on in 2016 is our Phone Consultation service. If you will be unable to visit our clinic in person we can take a booking for a virtual consultation held over the telephone or Skype. Virtual appointments can be booked in 10 minute increments at only $2/min by emailing us at admin@mywellness.co.nz or calling us on (04) 473 7907 or 0800 366 345 if you are calling from a mobile or out of the region.
Supplements
Most of our suppliers are now operating normally again after the Christmas and New Year break. If you are in the middle of a protocol and are about to run out of supplies, please don't hesitate to contact us so that we can arrange to top you up. If you are about to go off on a holiday make sure you will have enough to keep you going while you are away.
We look forward to helping you to reach your Health and Wellness goals in 2016.
– Therapeutic Centre Team
Email: admin@mywellness.co.nz
Phone: (04) 473 7907
Freephone: 0800 366 345
Website: www.mywellness.co.nz