Our Clinic
We have been helping our clients with their health and wellness challenges for over 20 years, in the greater Wellington region. Our goal is to give everyone the best possible outcomes that are available to them.
Dr Gloria Hettige PhD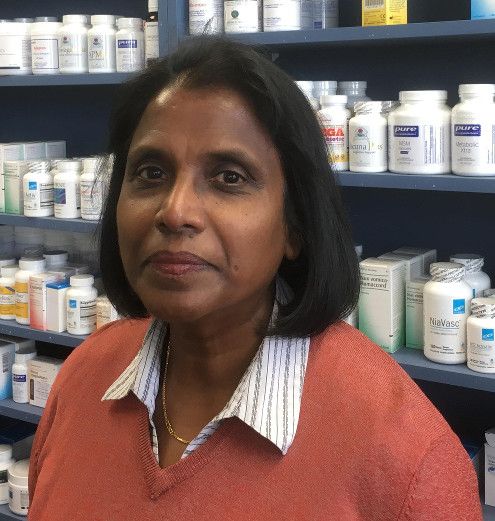 Dr Gloria Hettige PhD graduated from Victoria University of Wellington as a qualified mycologist and microbiologist in 1987. She was employed by several multi-national companies as a research scientist before owning and managing an internationally accredited microbiology research and testing laboratory for seventeen years.
Dr Gloria also has MSc (Hons) from Auckland University, is a Chartered Natural Medicine practitioner and is a member of the Natural Health Practitioners of New Zealand.
She then trained in nutritional and functional medicine with a goal of supporting holistic health. Today she continues her research on the various aspects of toxicity which contribute to the breakdown of the body network. She is building a growing collection of functional tests in order to better understand the underlying issues that may trigger breakdowns.
She has presented numerous case studies at the annual International Clinical Congress for Natural Medicine in Australia. This is the largest congress of this type in the southern hemisphere.
She currently co-owns and manages the Therapeutic Centre, a Wellness clinic based in Wellington. The clinic offers screening services, analysis of lab results, wellness consultations and the formulation of protocols for its clients which target various health challenges, both acute and chronic.